International Police Advisory Group:  Mission Statement
To educate, inform, advocate and engage police, individually and through their agencies, about the importance of the police and other law enforcement agencies in the partnership with health and other sectors in addressing the complex social issues that underlie the HIV epidemic, and to provide leadership in showing the way forward.
IPAG convened its first meeting at the inagural Law Enforcement and Public Health Conference in November 2012. View current membership list here.
Meet some of our IPAG members…
Frank Hansen – Chairperson

Superintendent Frank Hansen was a member of the New South Wales Police Service for over 40 years until his retirement at the end of 2010. The majority of Frank's service was devoted to providing key policy advice on drug and alcohol issues to the NSW Police and Government particularly as it related to legislative options, policing practices and their interrelationship to the provision of public health services.
In the 10 years prior to his retirement Frank chaired the Intergovernmental Committee on Drugs  and was a member of the Australian National Council on Drugs (ANCD).
Outside of policing, Frank has been on the Board of the Ted Noffs Foundation for a number of years and is currently the Deputy Chair.  He has presented at numerous national and international conferences as well as providing consultancy advice to United Nation agencies in Asia and Russia.  In 1994 Frank was awarded the Australian Police Medal for distinguished service in drug law enforcement.
Greg Denham
Greg joined Victoria Police in 1980 after leaving university, performed uniform general duties and investigative work before branching into crime prevention strategies. Greg started the Police Schools Involvement Program and the Youth Advisory Unit ; he also headed up the Crime Prevention Unit the Drug and Alcohol Coordination Unit before he resigned in 2002. Over the past ten years Grega has been involved locally and internationally in drug policy issues.
Greg worked for Drug and Alcohol Services at Western Health (DASWest) from 2002-2004 as the Education and Research Coordinator. He then lived and worked in South East Asia and PR China as a senior technical advisor on policing and HIV prevention through harm reduction at Burnet and Nossal Institutes. He has, from time to time, worked back with Victoria Police as a training consultant advising on drugs and alcohol and dealing with critical incidents involving the mentally ill.
Alex Zelichenko
Aleksandr (Alex) Zelichenko, PhD, is a recently retired Police Colonel and Director of Central Asian Drug Policy Center. He is also a member of Journalists Association of Kyrgyzstan and National Writers Association of Kyrgyzstan.
Alex is one of the founders and first leader of the Special Drug Control Service under the Ministry of Internal Affairs, The State Commission on Drug Control under the Government of Kyrgyz Republic.  He has more than 37 years of experience in the Kyrgyz State Police Service at operational, supervisory levels, command level and in police training (1978 – 2007), in a wide range of Police services as Police Drug Control Service, Criminal Police, Community Police and Police Reforming as well as extensive experience in multi-cultural and post conflict environments during Cross-Border Cooperation Projects in Central Asian region. Alex has served in UN Missions in Kosovo, Macedonia and Serbia/Montenegro.
Alex has trained more than 700 police officers from Kosovo and Serbia in crime prevention, general policing, anti-drug activities and community policing Issues. He worked as an international drug policy expert for IHRD/OSI from 2004-7. Alex is currently the Coordinator of EU Central Asian Drug Action Program – CADAP-5 and moderates the Russian version of the LEAHN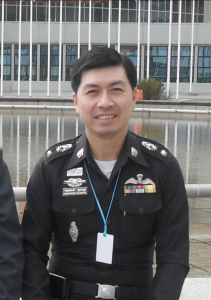 Krisanaphong Poothakool
Pol.Lt.Col. Krisanaphong (Tong) Poothakool has served more than 15 years in Royal Thai Police (RTP). He began his police career at the Crime Suppression Division (CSD) in Bangkok aiming to control and suppress serious crimes throughout the country. While working at CSD, he was chosen to work with senior administrators in Thailand including the Minister for Science, Technology and Environment, Chief of Central Investigation Bureau, Deputy Chief of Metropolitan Police Bureau and Deputy Chief of Central Investigation Bureau. In 2004, Tong took a break from his police career to study a Ph.D.in the UK. When he returned to the Royal Thai Police in 2009, he was nominated as the Secretary Assistant of Deputy Police Commissioner.
Since 2011, Tong has held the position of lecturer at the Royal Thai Police Cadet Academy. Tong's qualifications include Master and Ph.D. in Sociology at the University of Aberdeen (UK), as well as a Master and Ph.D. from Mahidol University (Thailand), and Bachelor of Laws. Tong's research interests are police reform in Thailand; juvenile delinquency, crimes; criminal justice system; criminology.
Tong is the President of Criminology and Criminal Justice Administration Program at Rangsit University, Thailand. He often gives lectures to groups such as police cadets, law enforcement officers, senior administrators and government officials. Tong is often asked to speak to the media about criminological perspectives towards criminal activities and crime prevention.
  Geoff Monaghan
Christian Schneider
Christian Schneider, PhD, joined the Swiss Federal Office of Police as a drug market analyst after having researched the politics of international drug control for several years. Besides being a drug market analyst, he represents the Swiss Federal Office of Police in national as well as international working groups on drug related matters. In particular, Christian is co-chair of a national working group concerned with improving relationships between police and public health professionals. This working group, which is a joint-venture of the Swiss Federal Office of Police and the Swiss Federal Office of Public Health, organizes among others conferences and seminars in which best practices in the cooperation between police and public health professionals are developed, documented and shared. Further, he represents the Federal Office of Police in the Safer Nightlife Switzerland network of experts, which is aimed at reducing substance related harm in nightlife settings, and in the Swiss Steering Committee of the European Harm Reduction Conference, which will be held in Switzerland in 2014.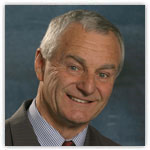 Mick Palmer
Michael John (Mick) Palmer is a 33 year career police officer with extensive experience in police leadership and reform in community, national and international policing. He enjoyed service in both the State/Territory and Federal areas of policing in Australia.
As Commissioner of the AFP, a position he held for 7 years, he was responsible and accountable to the Federal Government for the effective administration and the operations of the Commonwealth Government's principal law enforcement agency with a mandate to investigate serious, organised and transnational crime and offences against the Commonwealth. In his capacity as Commissioner Northern Territory Police, Fire and Emergency Services, he held the position of NT Counter Disaster Controller with a responsibility for control of the response to natural emergencies and disasters.
Since his retirement from policing in 2001 Mick has conducted a range of inquiries for Federal and State Australian Governments including the Inquiry into the Immigration Detention of Cornelia Rau, the review of the National Crime Authority that led to the formation of the Australian Crime Commission and Inquiries into prison management in Tasmania and Victoria.
In late 2004 Mick was appointed as the Australian Federal Government's Inspector of Transport Security, a position he held until June 2012.
As the Inspector of Transport Security he was directly responsible to the Federal Minister for Infrastructure and Transport for inquiries into major transport or offshore security incidents that point to a systemic failure or possible weakness of aviation or maritime transport security systems, and for proactive inquiries into identified transport security arrangements. During his time in this position he conducted inquiries and assessments into surface transport security, ferry security, maritime piracy and offshore oil and gas resources sector security.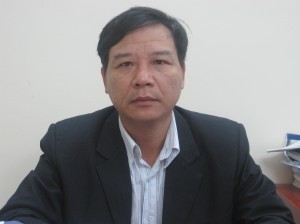 Duc Ta Ninh
Duc Ta Ninh is a medical doctor as well as a policeman in Vietnam attached to the Standing Office on Drug Control, Ministry of Public Security. Mr Ninh has been a facilitator for many police training programs in relation to harm reduction including Asia Regional HIV Prevention program, the HIV/AIDS in the Asia Pacific program and the United Nations Office on Drugs and Crime among others. Mr Ninh has a Master of Public Health from Adelaide University, Australia.