International Expert Advisory Group

Eliot Albers
Eliot Ross Albers has been an activist for the human rights and public health of people who use drugs for more than a decade and an injecting drug user for more than twenty years, during which time he gained a Doctorate in Philosophy and taught at post-graduate level at the Universities of London, Warwick, and Nottingham. He has been Executive Director of the International Network of People who Use Drugs (INPUD) for nearly two years and is the first person to hold the position. He was responsible for programming the conference that led to the re-founding of  INPUD in 2008, and before taking on his current role conducted an extensive mapping of peer based organisations of people who use drugs in Europe. INPUD is recognised as being the peak global network of people who use drugs (current and former) and works to gain acknowledgement of the human rights and inherent dignity of this community. Through his work for INPUD, Eliot has spoken at numerous international meetings in a bid to ensure that the voice of the drug using community is heard in the policy debates that affect its health and rights.
 
Nick Crofts
Professor Nick Crofts is an epidemiologist and public health practitioner who has been working in the fields of HIV/AIDS, illicit drugs, harm reduction and law enforcement for 30 years. His major epidemiological work has been on the control of HIV and hepatitis C among injecting drug users in Australia and globally, including almost every country in Asia. As a designer and technical director of AusAID's flagship HIV/AIDS program in Asia, ARHP 2002-2007, he was instrumental in building capacity among SE Asian police forces in relation to HIV, and has worked in many settings forging relationships between police and public health. He founded the Law Enforcement and HIV Network (LEAHN) in 2009, and is Director of the Law Enforcement and Public Health Conferences.
Nick Crofts was previously at the Burnet Institute for Medical Research and Public Health for 19 years, where he was instrumental in building its Public and International Health arms, and was Deputy Director for five years. He was Director of Turning Point Alcohol and Drug Centre for three years, and then at the Nossal Institute for Global Health, developing its Law Enforcement and Public Health Program. His most recent appointment was as Visiting Senior Research Fellow at the UN Interregional Crime and Justice Research Institute in Turin. He has been a member of Australia's National Council on AIDS three times, and has performed multiple consultancies for WHO, UNAIDS, UNODC, AusAID and other bilateral and multilateral agencies.
He edited the first Manual for Reduction of Drug Related Harm in Asia, founded the Asian Harm Reduction Network, and for his work in Asia was awarded the International Rolleston Award in 1998. He is author of over 150 articles, book chapters and editorials in refereed journals; his most recent book, co-edited with Fifa Rahman, is Drug Policy Reform in East and Southeast Asia. He was technical director for AusAID's regional HIV program, ARHP, technical director of AusAID's Indonesian harm reduction program and principal investigator on an AusAID funded research project in Cambodia, Laos and Vietnam, on the influence of harm reduction on police policy and practice.

Greg Denham
Greg Denham was a member of both Victoria and Queensland Police. His policing experience includes uniform general duties, investigation, task force, crime prevention and pro-active programs. Greg spent a considerable amount of his policing career delivering training to police on drug harm reduction. Since 2005 Greg has worked internationally in developing policies and practices that support the prevention of HIV through harm reduction. During this period he was the Policing Adviser and Trainer for both the Asia Regional HIV Project and the HIV/AIDS Asia Regional Project at the Burnet and Nossal Institutes. Greg has worked extensively across South East Asia and more recently in East Africa in this role. In 2007 Greg formed the Coalition of Police Supporting Harm Reduction the forerunner to LEAHN and is committed to working with police to ensure that HIV and other drug-related harms have minimal impact on those most at risk and the broader community.
Jimmy Dorabjee
Mikhail Golinchenko

Pye Jakobsson
Pye Jakobsson is a former sex worker from Stockholm, Sweden. She is a co-founder and co-ordinator of the Swedish sex worker organisation, Rose Alliance, a board member of the ICRSWE (International Committee on the Rights of Sex Workers in Europe), and the president of NSWP (Global Network of Sex Work Projects). She is on the UNAIDS steering committee on HIV and sex work and on the advisory group of GCWA (the Global Coalition on Women and AIDS. Over the years one main focus of her work has been the overlap between sex work and drug use and she has acted as an expert consulted to HRI (Harm Reduction International). She is currently working as a project manager of a peer project at HIV-Sweden.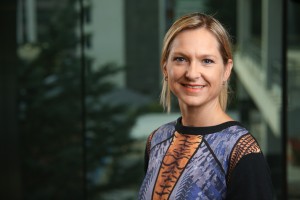 Melissa Jardine
Melissa Jardine is a PhD Candidate at the UNSW Law School. Her special interests in policing and Vietnam have been combined to form the basis of her research – Policing in a Changing Vietnam.  Melissa was a police officer with Victoria Police,Australia, for 10 years (2001-2011) working at the frontline and in criminal investigations. She works part-time for the Centre for Law Enforcement and Public Health (CLEPH) which promotes collaborative responses to issues where policing and public health intersect, e.g. drug use, sex work, violence, mental health etc. Her dedication to supporting improvements to police practice is evident through her work as a Co-ordinator for the Law Enforcement and HIV Network (LEAHN) – a global network of police who advocate for evidence-based approaches to HIV prevention. Prior to commencing her PhD in 2014, Melissa completed a Master of Asian Studies at Monash University, followed by a Master of Philosophy at The University of Melbourne, which examined police responses to the implementation of drug harm reduction programs in Hanoi, Vietnam. Her thesis highlighted the complexities of the police role in policing drug use in Vietnam in an environment characterised by a conflicting regulatory framework and organisational incentives which predisposed police to certain types of outcomes.

Geoff Monaghan
Geoff Monaghan is a Research Fellow with the Semeion Research Center for the Science of Communication, Rome Italy (www.semeion.it). A former career detective with the Metropolitan Police Service (MPS), London, he is an acknowledged authority on global drug trafficking trends and associated policing strategies and tactics, the role of police services in preventing HIV and drug related crime, harm reduction and UK drug policy and legislation. Whilst serving as a police officer he received a number of awards including a Commissioner's Commendation for Courage in 1984, a Deputy Assistant Commissioner's Commendation for detective ability in 1988 and an Assistant Commissioner's Commendation for leadership and detective ability in 1997. In 2003, the Association of Chief Police Officers (ACPO) awarded him a Certificate of Commendation for: "…outstanding contribution towards the work of the ACPO Drugs Sub- Committee between 1995 and 2000…".
From November 2005 – September 2010, he worked as the Regional Drugs and HIV/AIDS Expert, United Nations Office of Drugs and Crime (UNODC), Moscow, Russia and from September 2010 – December 2011, as the HIV/AIDS Prevention and Care Expert, UNODC, Hanoi, Vietnam. During this period, he was also the UNODC Global Focal Point for HIV and Police Services and a member of UNAIDS Global Task Force on Preventing HIV Among Uniformed Services.
Since 1999, he has been a member of the editorial board of the prestigious international journal Substance Use and Misuse and has authored/co-authored a number of articles and papers on policing and drug control policies.
From 1988 – 2011, he played a leading role in setting up Drug Referral Schemes in London, and a number of cities in Russia and Hanoi, Vietnam. In the period 1999-2005 he conceived and designed the MPS Covert Drug Purchase Database and, in collaboration with mathematicians from Semeion, Rome, conceived and designed the MPS Central Drug Trafficking Database and promoted the use of artificial adaptive systems to analyse MPS drug trafficking data.

Nicholas Thomson
Dr Nicholas Thomson has been working at the intersection of law enforcement and HIV for much of the last 12 years in South East Asia through his role as Field Director of Research for Johns Hopkins School of Public Health. During that period Nick completed his PhD on the Public Health and Public Security Implications of Narcotics in South East Asia.  He worked with his team to develop multisectoral collaborations between law enforcement agencies and public health actors in order to progress the public health needs of at risk populations including migrants, people who use drugs and prisoners. He worked closely with law enforcement and public security agencies as well as the public health sector and civil society groups from across from Laos, Thailand, Cambodia, Burma, Southern China and Nepal. During this time Nick acted as a Technical Director on AusAID research projects in South East Asia and as an independent consultant for multiple UN, government and non government agencies Throughout these experiences, Nick was developing a keen interest in how to better to engage  law enforcement agencies across multiple issues of public health. Now based between Melbourne and Asia and as a member of the Advisory Board for  the Centre for Law Enforcement and Public Health, he is pursuing the issue of enhancing collaboration between law enforcement and public health through his involvement in the International Conferences on Law Enforcement and Public Health. As well he is involved in the development of a research program that is creating new partnerships with police training academies across Central Asia, Eastern Europe, South East Asia and Australia and the Pacific. Nick maintains a role with the Johns Hopkins School of Public Health work in Asia as well as a role as a Senior research fellow with the Nossal Institute for Global Health at the University of Melbourne.

Alex Zelichenko
Aleksandr (Alex) Zelichenko, PhD, is a recently retired Police Colonel and Director of Central Asian Drug Policy Center. He is also a member of Journalists Association of Kyrgyzstan and National Writers Association of Kyrgyzstan.
Alex is one of the founders and first leader of the Special Drug Control Service under the Ministry of Internal Affairs, The State Commission on Drug Control under the Government of Kyrgyz Republic.  He has more than 37 years of experience in the Kyrgyz State Police Service at operational, supervisory levels, command level and in police training (1978 – 2007), in a wide range of Police services as Police Drug Control Service, Criminal Police, Community Police and Police Reforming as well as extensive experience in multi-cultural and post conflict environments during Cross-Border Cooperation Projects in Central Asian region. Alex has served in UN Missions in Kosovo, Macedonia and Serbia/Montenegro.
Alex has trained more than 700 police officers from Kosovo and Serbia in crime prevention, general policing, anti-drug activities and community policing Issues. He worked as an international drug policy expert for IHRD/OSI from 2004-7. Alex is currently the Coordinator of EU Central Asian Drug Action Program – CADAP-5 and moderates the Russian version of the LEAHN